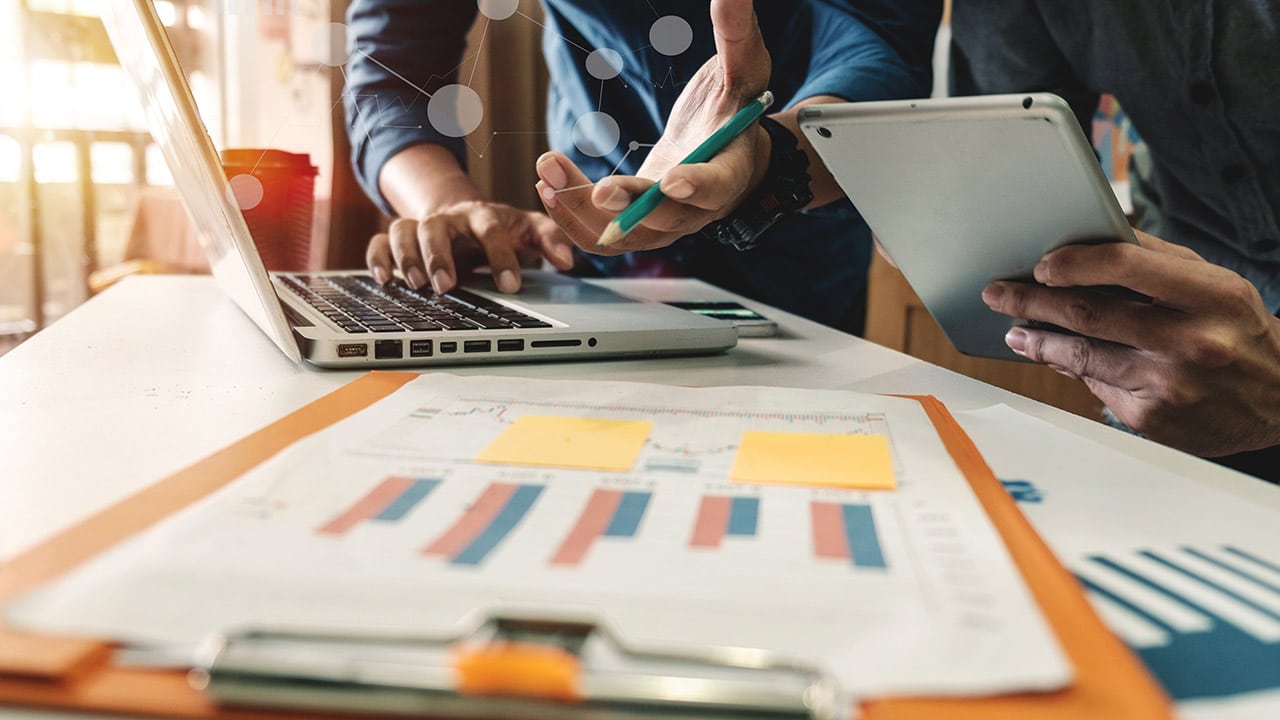 Done right, you can rack up a slew of new prospective clients with a successful lead presentation. Potential clients will weigh this meeting heavily when deciding whether or not you're the agent they will want representing them in a real estate transaction. However, these can be a bit intimidating if you're not adequately prepared. Not only that, you can miss your chance at converting leads into clients if you mess up.
Make sure not to make the following blunders during your lead presentations.
1. Memorizing a "Speech"
This isn't grade school. You can't just read off of cue cards or memorize a script. Doing this will prevent you from showing your clients your true personality and what makes you unique. It will also just make you seem as though you lack confidence, which is the exact opposite of what prospective clients want in their agents. Buyers and sellers want someone who is sure of their abilities and will be able to ensure an ideal outcome with their transactions.
2. Pushing Your Services 
Nobody likes a pushy salesperson, so don't be one. Coming across as someone who's just delivering a sales pitch will be a big turn off for your leads. If you've got a good track record of successful transactions and have shown your prospective clients that you know what you're talking about, this should speak for itself without you having to try to convince your leads that you're the only person for the job.
3. Not Checking For Spelling or Grammatical Errors
You're a professional, but your leads might not be convinced of this if your presentation is littered with typos and bad grammar. Make sure to go over your presentation with a fine tooth comb to ensure it's worded properly. Otherwise, buyers and sellers may question how you would word their offers and listings, respectively.
4. Speaking Badly of Other Real Estate Professionals
You want to show your leads that you're an expert in your area, and hopefully, you'll be top-of-mind when they need real estate services. But that doesn't mean you should talk badly about other agents in the area just to make yourself stand out. Not only is this unprofessional, it's also unethical.
5. Talking Too Much
You obviously want to make it known that you're highly skilled and experienced in your line of work, but that doesn't mean you have to recite an entire novel in order for you to get your point across. Sometimes less is more. Choose your words wisely to convey the exact message you want your leads to hear. Talking too much can make you seem full of yourself, and can also make your leads feel as though you care more about yourself than them. Instead, allow your leads to speak as well and ask their own questions. 
6. Sounding Like Every Other Agent
What sets you apart from other agents? You want to be able to show your leads that you're not like every other agent out there. Set yourself apart from the competition and be sure to point out your unique values. 
7. Forgetting to Show Your Past Experience
Buyers and sellers want to know that the agent they choose to represent them has the necessary experience in the area in question. The more homes you've bought and sold in the neighborhood – preferably within the leads' price range – the better. 
8. Neglecting to Follow Up 
While you don't want to hound your prospective leads after the presentation, that doesn't mean you can't follow up with them, at least to thank them for providing you with the opportunity to consider them for representation. 
The Bottom Line
There are certainly plenty of things that you can do to ensure a successful lead presentation. On the other hand, there are definitely mistakes that can be made that can completely sabotage this meeting. Jot down all the points that you want to make, rehearse a couple of times, and go in prepared to wow your potential leads during this important presentation.
Join the #1 Brokerage in the World
[wnt_grid keyid="1″ title="Search Properties For Sale" maptype="disabled" ownertype="all" paginated="true" sortoptions="true" maxresults="50″ /]